Marit Stiles Could be a Major Asset to the Ontario NDP.
It's not the style of this publication to write a puff piece about any politician, even for a party or politician we favour, in fact we have offered at best ,'critical support' when the NDP or one of its members has underperformed or gone off the ranch.
That said, Marit Stiles has much to recommend her in her new role as leader of Ontario's NDP.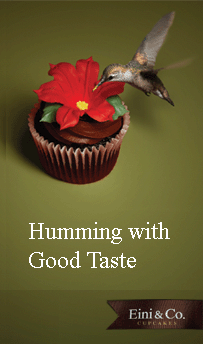 Those looking for a full bio can check the link below. A Carleton Poli Sci grad, she has worked the NDP back rooms for years, she has been the president of the federal party but we are most interested in her term as a school trustee on the TDSB and her recent stint as the NDP education critic for the official opposition. She won her Davenport seat twice, first defeating a Liberal incumbent getting 60% of the vote, and won reelection with 57%. These are eye popping numbers for any MPP.
​
https://en.wikipedia.org/wiki/Marit_Stiles
As critic, she was seen by both organized teachers and education workers as well as active parents as 'their voice' in opposition to the God awful Ford government with its abysmal record on labour relations, larger classes, forced on line credits, serious underfunding, Bill 124, the notwithstanding clause, you name it. With the hapless, leaderless, Ontario Liberals driven to the margins without even official party status, Stiles became the only real voice at Queen's Park for a positive progressive view of education.
Stiles' priorities are well thought out and very supportable. Her major priorities are climate action, reconciliation with First Nations, a strong relationship with the labour movement, proportional representation, and opposition to privatization particularly in healthcare.
​
As education priorities, we strongly urge, pushing the continued destreaming of the secondary system to grade 12, the continued downward extension of the school system of ECE to age 2, a tuition freeze and then a gradual elimination of tuition, as well as overall poverty reduction which has a powerful effect on school achievement.
Stiles has a lot going for her in her new role. She has had a solid political apprenticeship, she understands education issues in particular, she is articulate, on top of her files but there is another more elusive quality. It's often in short supply in politics. She is a genuinely likable person. Jack Layton had it. My dad would call this kind of person a hail-fellow-well-met. In Stiles case a hail-women-well-met I guess. It's an easy to like, hard to dislike quality. Some would say a "happy warrior". Stiles has just enough charm to take her a long way. It's easy to dismiss this as fluff but you would be foolish to do so. John Horgan has it, Rachel Notley has some. It is often described as "I'd like to have a beer with that person". Swing voters have to be comfortable with a politician before they will move their vote.
At this report, we've never been down On Andrea Horwath. She did an excellent job of increasing the caucus every election except the last one. She was always more popular than the other party leaders, and won every debate that we saw. As the new mayor of Hamilton, she finally gets to exercise executive power.
Now the pressure is really on the leaderless Ontario Liberals. If they come up with another dud like Stephen Del Duca, it could be lights out for them on a permanent basis. Check the health of provincial Liberal parties from Tofino to Moncton. They're on the endangered species list.
Polling roundup in Western Canada.
It looks like the BCNDP has successfully managed the transition from former premier John Horgan to new Premier David Eby. The NDP is on 45% well ahead of the BCU former Liberals on 34% with BC Greens at 15% and the remnants of the BC Conservatives polling 4%.
The NDP may have given up a small group of loggers and saw mill types who love Horgan but gained a few young, urban, green professionals who are Eby type voters. Not much either way.
What seems clear is that Kevin Falcon is a bird that has not yet achieved liftoff. The BCU AKA Liberals have yet to connect. Check out Keith Baldrey's piece below.
https://www.nsnews.com/opinion/keith-baldrey-new-polls-deliver-good-news-for-bc-ndp-6531444
​
Alberta is a more worrisome situation. The big lead the NDP had built up has slipped away as former UCP voters have come home to the UCP. The "Alison Redford" former center right Tories who generally deplore the redneck rural Tories who don't use the right fork have returned to their class interests. Nevertheless, some have moved from NDP to UCP notwithstanding the fact that Rachel Notley polls 10 points higher than Danielle Smith. Still with UCP on 47% and NDP on 44% ABP 4% WIP 3% it all comes down to five seats in Calgary for May 29th. Calgary Northwest, Calgary North, Calgary Glenmore, Calgary Elbow, and Calgary Foothills will decide this thing.
Manitoba looks far more secure for the NDP. Wab Kinew's NDP is polling 42% while the PCs are at 38%. The Liberals are stuck at 14% with the Greens on 4%. That looks close but local pundits are convinced the NDP will return to power this fall.