New Leadership and some big changes
The most recent issue of the Little Education Report featured a national run down of new leadership, new policies and the general political landscape across Canada with a snapshot perspective. Much of what was unresolved has now come into focus so this month can be seen as a followup from the September issue,
WOW BC teachers get the biggest contract deal in a generation !!!
BCTF teachers have negotiated a deal with BCs NDP government that vaults them from the second lowest paid teachers in Canada into the two top teacher groups and in some cases passing Ontario and Alberta into the $100,000 club for the most qualified senior teachers. The three year deal is a breakthrough after decades of terrible contracts under the provincial Liberals, (soon to become BC United party apparently). This is in total contrast to the Ontario situation (read below) where the education bashing Ontario Conservatives are moving in the opposite direction. Elections have serious consequences and are often more consequential than labour negotiations themselves. See link for details.
​
https://globalnews.ca/news/6739638/bctf-tentative-contract/
​
On the other hand, the BCNDP leadership race ended in a PR fiasco as the insurgent candidate Anjili Appaduri was disqualified from the two person race. No matter which side of this Shit show you supported, it doesn't reflect well on the party. Appaduri may have broken some rules, as the Cull report outlined but the lasting impression is that of a party establishment big footing a genuine insurgent candidacy based on real shortcomings of the NDP government, especially on the environment but also on housing, homelessness and drug addiction. The new premier David Eby will have fences to mend.
The other big story was the rout of progressive school trustees on the Vancouver school board by new candidates from the ABC party of mayor elect Ken Sim, ABC took 6 seats with 2 seats remaining for the Greens and 1 seat retained by the progressive One City trustee. This is really related to the city council level election sideswiping the school board but, nevertheless it sends progressives back to a rebuilding drawing board. Hopefully it will not affect the board's determination to eliminate the last vestiges of special treatment for some students with streaming systems.
​
Alberta - Danielle Smith and a further shift to the right.
If we shift gears to Alberta, We are all aware that Danielle Smith is the new leader of the United Conservative Party UCP, and, against all odds, she is probably further right than predecessor Jason Kenney. It's clear now that the UCP has a radical and a "moderate" wing by comparison but the wing nuts seem to be the dominant wing and Smith keeps doubling down to please them.
The recent UCP policy convention entertained a number of far right education motions including anti Critical Race Theory nonsense. It also bans teaching of any anti racist content, intersectionality, diversity, inclusion or privilege. That's where UCP is at.
https://edmontonjournal.com/news/politics/ban-on-teaching-anti-racism-diversity-included-in-alberta-ucp-policy-resolutions
This is on top of the UPC policy passed under Kenney, - pro colonization, and anti indiginous, claptrap.
What is verging on political malpractice is the fact that Rachel Notley's NDP is leading every poll from 2-10%. Notley promised to ditch the Kenney policy in the first year of an NDP government and build more schools to reduce overcrowding.
As Smith keeps throwing red meat to the yahoos in the UCP base, Notley is seeing polls like the Navigator poll in the Globe and Mail putting the NDP on 53% with Smith's UCP on 38% with an election in the spring 2023. There is no honeymoon for Smith as Notley is far more popular. With the reactionary nutters in control of rural AB, the NDP way ahead in Edmonton, it all comes down to Calgary, and right now Calgary is looking orange.
https://www.theglobeandmail.com/opinion/article-a-new-poll-paints-a-grim-picture-for-danielle-smiths-united/
There has already been a very large demonstration called by the Alberta Teachers' Association. By AB standards, 4000 is big. The main call was for better overall funding but there are just so many issues.
Saskatchewan - The fight over anti racism. The NDP has recently accused Saskatchewan's conservative party the SKP of politicizing education by discouraging the use of a federally approved and financed Anti Hate Tool Kit. The SKP has, for some time, approved curriculum in private schools that the general public would consider deplorable on many counts. The Canadian Anti hate Network and Sask Teachers have pushed back and taken the position that teachers are capable of deciding classroom resources. The full story is below.
https://leaderpost.com/news/local-news/sask-politics/sask-ndp-question-politicization-of-education-after-ministry-claims-bias-in-anti-racism-toolkit
The NDP has a consistent polling lead in Manitoba
The NDP under Wab Kinew has maintained a consistent polling lead over the PCs under the new premier Heather Stefanson. This has led polling expert Eric Grenier of the Writ podcast to say this is an almost insurmountable lead, aggregated at 45% NDP 35% PC and 13% Liberal.
Given any kind of break, Canada could be looking at three NDP governments in BC Alberta and Manitoba and two official opposition positions in Saskatchewan and Ontario stretching from Tofino in BC to the outskirts of Montreal.
The issues in Manitoba remain the general underfunding of education and the ongoing failure to adequately address indiginous education either within inner city Winnipeg or in the north.
​
​
Ford is effectively ending free collective bargaining in Ontario
So belligerent is Ontario Premier Ford, that he has made the outrageous decision to use the Notwithstanding Clause of the constitution to crush a potential strike from education workers union- CUPE. This is the action of a totalitarian Fascist who doesn't understand free collective bargaining, the association rights of the constitution or Canada's undertakings with the International Labor Organization of the UN. Ford apparently intends to impose a contract on the education workers knowing full well that it is illegal. Premier Wynne lost in court for the same thing when the Liberals were in power. Today, education minister Lecce tabled the bill. CUPE has responded that they will stage a one day protest this Friday. When you make strikes illegal, the answer is illegal strikes. (See below.)
In a free society the right to collective bargaining including sanctions, is as much a basic right as voting, freedom of speech or freedom of religion. There is a need for extreme caution in placing any restrictions on these rights. Most democracies only make exceptions for issues of public safety regarding the police, firefighters and EMS. Ontario established a bad precedent by placing the Amalgamated Transit Union and TTC under "essential services" legislation ending the right to strike. These situations can be somewhat mitigated by compulsory binding arbitration where professional arbitrators look at inflation, private sector agreements and the history in the public sector. None of this is being offered. Imposed contracts are legislated slavery, pure and simple.
https://globalnews.ca/news/9239024/ontario-tables-bill-to-avert-education-workers-strike/
To top it off, Ford also effectively stole almost $1 Billion dollars ($900 million) from Ontario's education budget last year in order to fund other Tory priorities. As outlined below, the money could have been used to repair the serious backlog of school renos, or it could have been used to underwrite the negotiations for education workers and teachers who have been held to 1% raises in an 8% inflation world for years.
In the absolutely cheesiest of political moves, Ford is, yet again, making direct payments to families totalling $225 million over the next two years to "help kids catch up".
https://toronto.ctvnews.ca/ontario-government-promises-parents-another-payout-in-re-tabled-budget-1.6020278
​
William Paul covers Ontario education quite well within his piece below, on the overall Ontario political situation.
https://socialistproject.ca/2022/06/eighteen-percent-tory-majority
​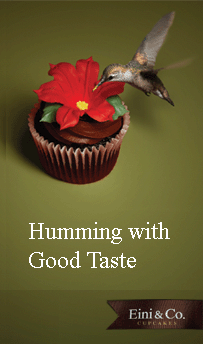 The Quebec election adds some clarity to provincial politics.
Francois Legault and his CAQ party breezed to an easy win in the recent Quebec election due to the distortions of the first past the post electoral system and a divided opposition. The opposition Liberals, Quebec Solidaire (left separatist) came second and third respectively, while the moribund Parti Quebecois got only one seat and the upstart Conservative Party, PCQ received zero seats with votes similar to the aforementioned Liberals and QS. The Liberals have been reduced to an anglophone and allophone party almost restricted to the island of Montreal, hopefully this is their Alamo on the way to extinction. If the Quebec Liberals passed from the scene or even just became an obvious, non contender for power, it would represent another nail in the Liberal coffin.
The Big news in New Brunswick is the resignation of education minister Domenic Cardy
In a shocker NB education Minister Domenic Cardy resigned from Blaine Higgs conservative cabinet citing the premiers refusal to look at data and blundering forward with preconceived notions on education. More below in this link from Global.
https://globalnews.ca/news/9195595/new-brunswick-dominic-cardy-resigns-blaine-higgs/
In other news in Atlantic Canada
A strike by education workers hits NS as well with workers from the NSGEU hitting the bricks. The workers are demanding wage parity between rural and urban boards in NS.
A 200 page report in Newfoundland & Labrador calls for cutting class size and consideration of classroom composition,hiring practices, instructional focus and more.
​