Could Two, Even Further Right, OddBall, Conservative Fringe Parties Upset Ford's Majority Government Plans?
The general pattern of Ontario provincial elections is that governments get two terms. There are exceptions. Usually the party loses a few seats in their re-election bid, but survives. Doug Ford's Tory government is right on the very critical 37% threshold set by Bob Rae, who won a large majority with the record setting lowest popular vote of 37%.
Recent polling shows the PCs consistently ahead but many of the polls straddle the 37% benchmark. The Liberals seem to be ahead of the NDP but their vote is often broad (second everywhere) but not deep. The NDP vote is heavily concentrated in 40 seats.
There is a new phenomenon that may have the potential to upset Ford's apple cart. There are two Oddball, rightwing split off right wing parties, heavily composed of former Tories who have decided that even Doug Ford is not conservative enough. The one polling higher is called the "New Blue Party ''making reference to blue, the colour associated with conservatism in Canada. The other is "The Ontario Party ''.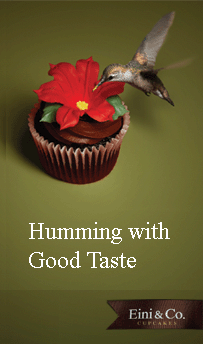 The New Blue Party really grew out of grievances starting with Jim Karahalios, who ran for party president of the PCs and lost and insists the vote was crooked. It sounds like sour grapes. Karahalios also ran an "Axe the tax" campaign against Ford's carbon tax. They are running from the social conservative POV, against non-existent Critical Race Theory, covid restrictions and "woke activism".
The Ontario Party, also grew out of petty grievance with a candidate denied a nomination in Carlton. They also run in the social conservative lane and actually had an MPP, Rick Nichols from Chatham Kent Leamington, one of many former MPPs who ran afoul of Doug Ford and sat as an independent. After burning through two other leaders in rapid succession, the party settled on former MP, federal conservative leadership candidate, and social conservative zealot, Derek Sloan as party leader. For these two parties to run at 6-7% overall is bad enough for the PCs but this is held down by a low vote in the GTA. They often total over 10% in some other parts of Ontario.
If these two parties hold Ford's PCs below 37% or lower by siphoning off 6-7% of the vote, whole new scenarios begin to play out. Ford would possibly have a minority and some sort of Liberal-NDP agreement similar to the Trudeau-Singh 'confidence and supply' trade off for pharmacare and dentacare could be arranged to push Ford out on a no confidence vote.
What could be gained for education could come in the form of $1 billion extra plus a return to free collective bargaining for starters.

As odd and wacky as these parties are, they are drawing all of their votes from the PCs and it may be just enough to pull Ford under the 37% threshold. Nanos has New Blue polling at 3.6% and Ontario Party at 1.4% for a total of 5%. Few other pollsters included these two but Abacus had "other" at 7%.