Denmark, Covid19 and the Return to School
First we need to look at the Danish response to COVID19 across their society, since their back to school program is simply an important subset of the overall response. First of all, Denmark was amongst the first nations to close its borders March 11. They have had 624 deaths. Denmark is roughly the size of British Columbia which has only had 190 deaths so not as good but, nation to nation it is much lower than Canada. Denmark interestingly covered 75% of every employee's income to stay home with a cap, so about $ 4760 CDN.
How did Denmark handle its school return then? Denmark held its classes to 12 in an interesting way. Every second day, half of each class attended school while the other half did not. The half that stayed away, however, was not on Canadian style distance learning. They were on a Skype hookup where they could watch their homeroom teacher deliver the same lesson as the in class students received. Next day they rotated with the other group but were not starting from scratch.
All the kids in school were obviously 2m apart. Those who stayed away were only at home if this was convenient. Otherwise they were viewing the lesson from community centers, museums, gyms, libraries, conference centers, hotels, and similar settings. Students sometimes view their Skype classroom on larger TV screens, sometimes on computers but you only really need one computer and a projector per external class.
Schools also had staggered starts, divided playgrounds, and frequent hand washing. They began hand washing every 90 minutes but found the kids hands were getting so
raw so they pushed it to 2 hours. Classes were held outside as much as possible using playgrounds and public parks. Interestingly masks were not required but were allowed.
This situation, unlike Canada or the USA, was negotiated one on one, on the phone over many hours and many callbacks,between the president of the Danish teachers' union and the Minister of Education. Let that sink in. As a result there was no COVID 19 spike with the teachers. Extra teachers were hired.
At the beginning, Denmark used a shorter day, with fewer lessons. The youngest returned first. No parents were allowed inside the schools. After August 1, the students were allowed to interact but the teachers had to keep their distance. Each class was assigned a school entry door close to their classroom.
Denmark is in the process of slowly returning all schools to pre COVID19 conditions, depending on the level of community spread. Copenhagen may be different from the Jutland towns.
Denmark was not alone in this approach. Switzerland, and Finland were very similar. Denmark was probably the best single example.
What can we learn from the Danes? We believe these are the important lessons.
Extremely small classes are critical but may not need wildly expensive solutions if students rotate. Social distancing is, naturally, critical as is frequent hand washing. There is no need for mass distribution of computers and internet services. Teachers must be involved in direct negotiations as if this were a collective bargaining session. Working parents can still go to work.
Perhaps, the greatest single lesson is that students should not return to school by province but by board and even by school. The situation where I grew up, Owen Sound, in Bluewater DSB might be fine to return on less restrictive conditions whereas Toronto, Peel County and Windsor, the last cities to emerge from stage two, might not. Even further, within the Toronto DSB and the catholic board, the COVID19 outbreaks are highly skewed to the northwest of Toronto, one of the lowest income, highest density areas. They might resemble Denmark in March while other areas may look more like Denmark in August.
Small classes of 12. Return to school determined by community and school conditions, not province wide conditions is the secret.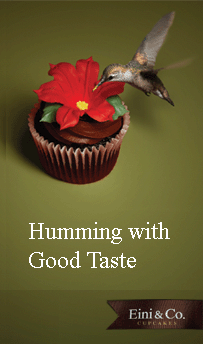 As with many social policies, those sensible Scandinavian Social Democrats seem to have the balanced, workable, progressive solution, notwithstanding Sweden who seems, at this point, to have taken an uncharacteristicly, wild risk on herd immunity much to the displeasure of their Nordic neighbours. When it comes to school reopening under COVID19, WWDD, (what would Denmark do?) Many nations look to these northern Europeans for solutions and this is generally very good advice so, what did Denmark do?